Website & Marketing Resources
Don't waste your time trying to figure out everything on your own. The tools below are what I use for this website, my clients and I highly recommend them. In some cases, I get a little referral income for you using my affiliate link so assume all links are affiliate links.
DreamHost
Website Hosting
I recommend DreamHost because you can quickly setup a WordPress website with their "1 click install" and be ready for the world in minutes. What's more, they are also a premier host for WordPress and is recognized as such on the official WordPress website.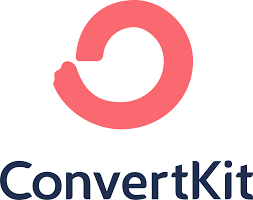 ConvertKit
Email Marketing
Building an email list is crucial to stay in contact with your customers, clients, and fans. ConvertKit is hands-down the most simple, easy-to-use email marketing platform that I use and recommend other use.
GrooveFunnels
Funnel Building Platform
GrooveFunnels is a promising new platform that offers to unify your efforts and build your complete funnel from one site. From Landing Page building to Email Marketing, to Video Editing, they're aiming to be the most complete marketing platform out there.
WordPress
Content Management System
WordPress is a platform you can use to build your website quite easily and it's free. It's the most widely used (free) content management system (CMS) in the world and great for small to large websites.